7 REASONS WHY RESISTANCE TRAINING IS THE BEST METHOD FOR FAT LOSS
1. BUILD LEAN MASS AND 'TONE'
Working in the fitness industry – I think I hear the three words "I want tone" nearly every day. Well, you aint guna get that walking/ running on the treadmill willy nilly or even worse – sitting on ya butt.
On the opposite spectrum, many gals fearful that the weights room will make them "bulky."Hate to break it too you but reaching that level of "bulk" requires eating in a surplus, and years and years of hard training! Some competitors /role models may even use certain drugs which will definitely help the desired aesthetic goal – but that's another topic lol.
Reality is – for stronger muscles and building lean mass you need to weight train. You can't have any "tone" if there is no muscle there in the first place. So put on your big girl pants and start adding it into your routine.
2. MUSCLE TONE AND AN INCREASED METABOLISM
More muscle = more tone = increased metabolic capacity = more calories are burnt at rest. So although it may not burn as many calories as cardio per session, you need to look at the bigger picture.
With increased muscle mass and tone, you'll be able to burn more fat over a period of time. The phrase "work smarter not harder" comes to mind. Not only that, you'll also be able to get away with eating more!
Cardio actually makes you more hungry without building muscle tissue, not only that you will plateau super quickly.
3. THE AFTERBURN EFFECT
When you stop your weight training workout, you will actually CONTINUE to burn calories after you stop! This is because the body has to work harder to recover after a hard weights session. Need I say more?
4. INCREASED CONFIDENCE = GOOD CHOICES = FAT LOSS
Grunting, stringlets, baseball caps and curling in the squat rack – I hear you, the weights room can really come across as a scary place in the beginning. Especially if it's packed out with bros – a snake pit I used to avoid also.
Conquering the weights room at the age of 17 with my brothers, I gradually built up my confidence and started not to care what others thought. I became more confident, proud, happy within myself for just DOING it and breaking out my normal zone of classes and treadmill.
This internal change meant I became more conscious of my food choices, surrounded myself with the right people, prioritised water and just all in all taking care of myself. Your internal world reflects your outside world and when you are proud of yourself from within – it will show through behaviours on the outside!
I see this change within my clients – and it will happen for you too girl! Just be brave.
5. DECREASED STRESS ON HORMONES AND ENERGY LEVELS = IMPROVED FAT LOSS
Smashing the pavement everyday and just not seeing results? Not only that are you feeling exhausted as a result?
This seems odd doesn't it? I mean if you are taking care of yourself shouldn't you be feeling energised and ready to smash the day?
This is because you are overdoing cardio and not weight training. Cardio is pretty hardcore on the hormones – a stressful environment for the body. If you are doing this every day your hormones and energy levels may start taking a beating! So, if the body is stressed it goes into survival mode – meaning it won't want to drop body fat any time soon!
Weight training allows the body to be working without putting your hormones and body under constant stress! I'm not saying don't do cardio – I'm just saying that it should be used as a tool when needed, not as a main type of training for fatloss.
6. IMPROVED POSTURE – FAT LOSS ILLUSION
On top of all the other good things, weight training correctly also means an overall better posture. Standing straighter actually gives you the illusion of a smaller waist! Along with toned arms and shoulders and an improved metabolism it is a sure way to build a great toned body!
7. THE OTHER THINGS ….
Alongside improved muscle tone, strength, energy levels, hormone function weight training also provides
Management for chronic conditions such as osteoporosis / arthritis Improved mentality with depression/ anxiety Injury prevention
So, what are you waiting for ?! start adding weights training into your routine! With correct form and technique the benefits are endless!!
TONED body here we come !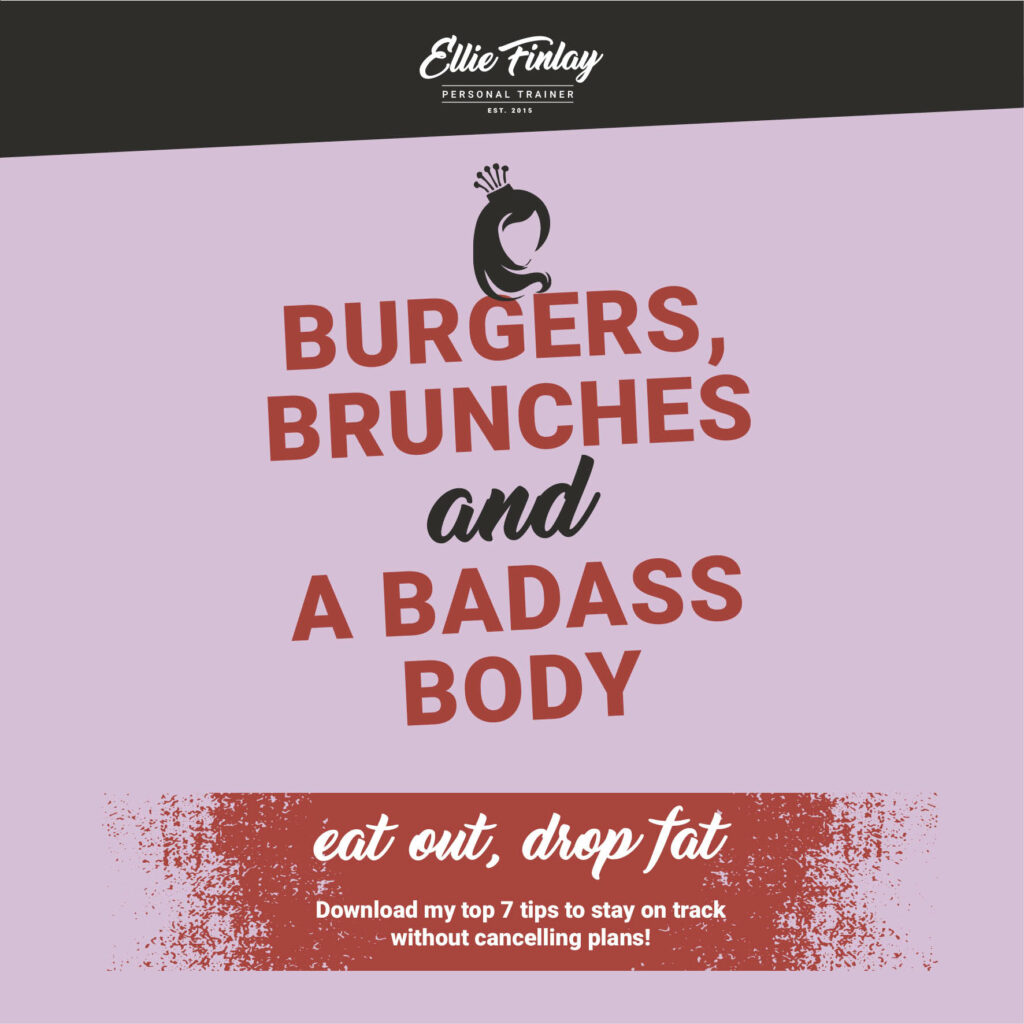 EAT OUT, DROP FAT!!
"Burgers Brunches and a Badass Body" shows you how! Start learning HOW to eat for YOUR lifestyle and achieve your body goals! DOWNLOAD your FREE GUIDE!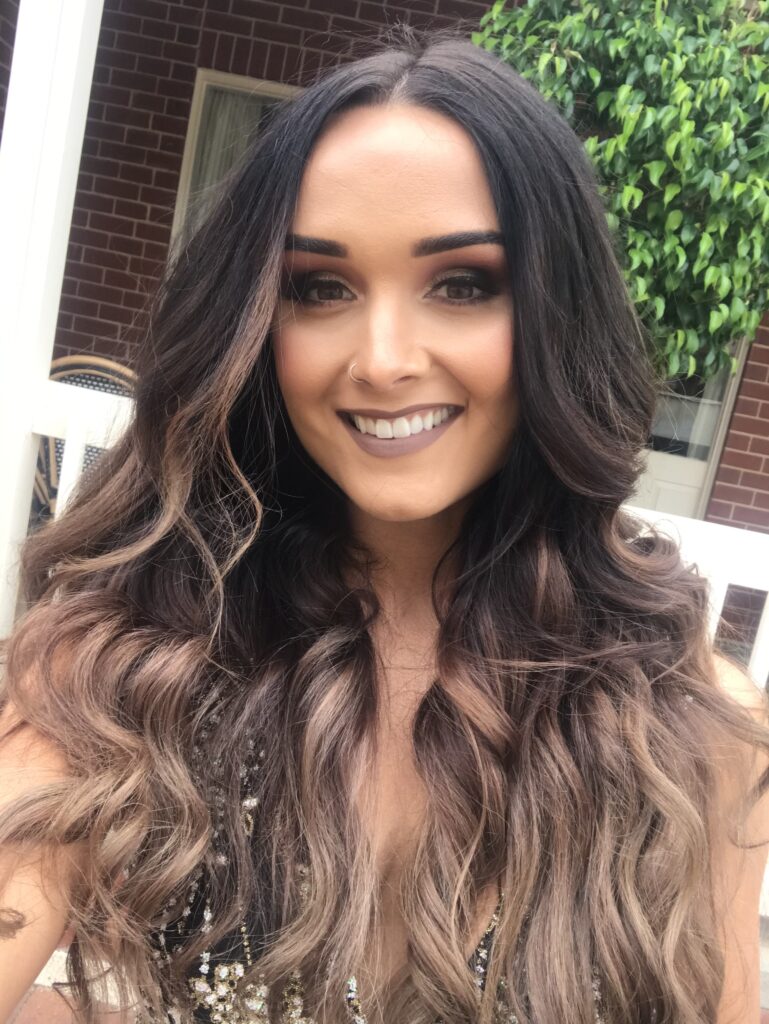 ABOUT THE AUTHOR ..
Ellie is a bonafide training and nutrition nerd who loves nothing more than helping women go from frustrated to fierce. Having worked with over 200 clients and being known as " the go to fitness gal," she is on a mission to help women understand that they can achieve their body goals without resorting to extremes!
When not in the gym Ellie loves to eat out, do food reviews and watch Disney Plus!